Become a Volunteer
Our Drop-In Centre
OutWest are delighted to announce that we have secured our own premises for our Drop-In Centre going forward. Only a few doors down from our old spot in Le Cheile FRC, we are based on Tucker Street, Castlebar, Co Mayo, F23Y074.
We are looking forward to welcoming everyone into our new premises once restrictions allow us. The safety of our committee and members are the highest priority!
For the time being we are arranging virtual sessions using Zoom.  These sessions will be held at the usual time of 4pm to 6pm on Saturdays. The Zoom link for each session will be displayed in our calendar of events each week, and also on our Facebook and Twitter pages.
Going into the future, we will be hoping to run our weekly Drop-In in this space, among other things like workshops and talks for members of the LGBT+ community, their families, friends and allies!
We are always welcoming to people interested in volunteering in the Drop-In Centre. For more information, please email [email protected], or call 087 972 5586.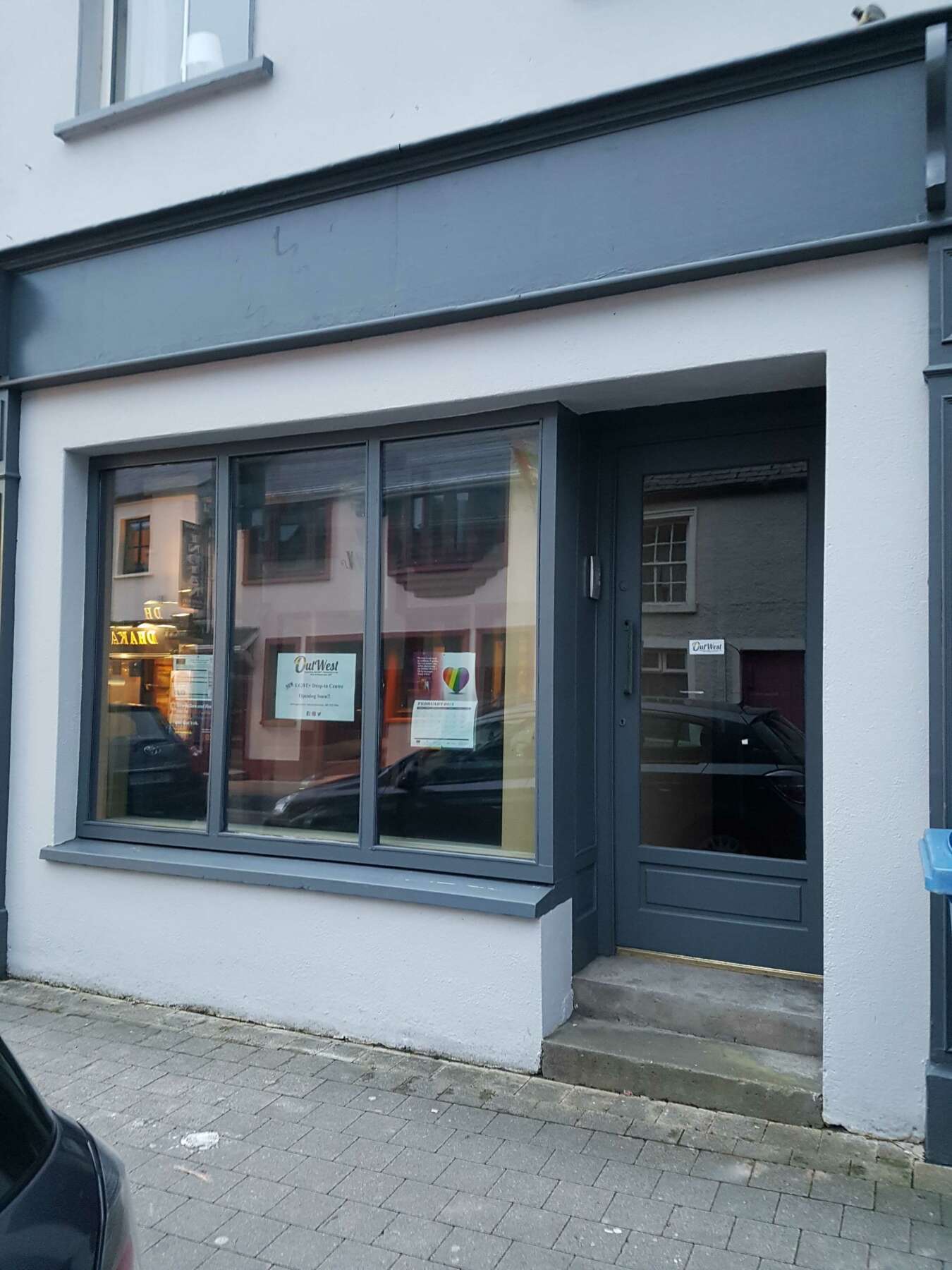 Enter your email address to find out about all upcoming events and  news.